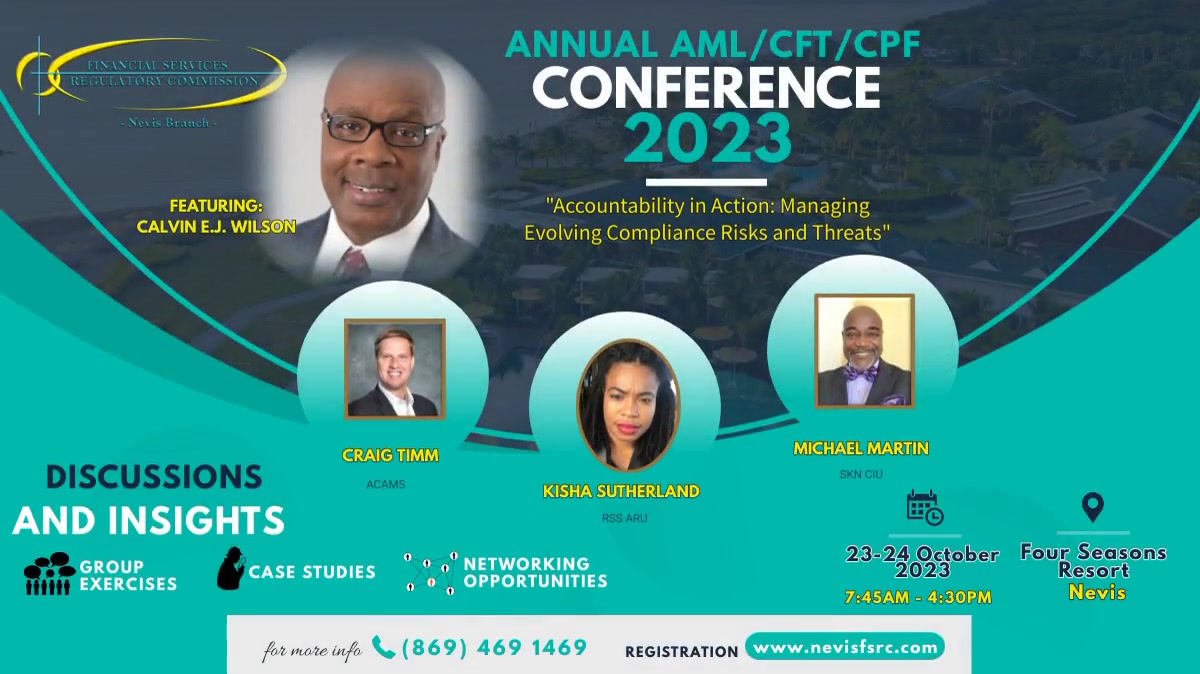 Welcome to the AML/CFT/CPF Conference Registration Website!
We are delighted to invite you to join us for an exceptional event focused on the critical topic of accountability in the realm of Anti-Money Laundering (AML), Countering the Financing of Terrorism (CFT), and Combating Proliferation Financing (CPF). With the theme "Accountability in Action: Managing Evolving Compliance Risks and Threats," this conference promises to be an enlightening and thought-provoking experience.
At this conference, we aim to bring together professionals and experts from various industries, regulatory bodies, and law enforcement agencies to share insights, exchange best practices, and collectively tackle the evolving compliance risks and threats facing our global financial systems.
Throughout the event, you will have the opportunity to engage in stimulating discussions, attend informative workshops, and hear from distinguished speakers who are at the forefront of the fight against financial crimes. We have meticulously curated a comprehensive program that covers a wide range of topics, including:
Emerging compliance risks, threats and trends in money laundering, terrorist and proliferation financing
Risk assessment and management strategies
International cooperation and information sharing
Beneficial ownership and transparency
Citizenship by Investment Programme updates
Combatting Corruption and managing Politically Exposed Persons
This conference not only aims to equip you with the latest knowledge and tools to navigate the complex landscape of financial crime prevention, but it also provides an excellent platform for networking and building meaningful connections with industry peers and experts.
We encourage you to make the most of this opportunity by actively participating in the sessions, engaging in fruitful discussions, and sharing your valuable insights. Together, we can create a stronger and more resilient financial system that upholds the highest standards of accountability and integrity.
Thank you for choosing to be a part of this important event. We look forward to welcoming you and witnessing the collective effort towards managing evolving compliance risks and threats.